Medical device development for children is estimated to lag the adult market by a decade. Factors such as limited profit opportunities and high development costs remain barriers to the development of devices that are designed exclusively for kids. This innovation gap results in families and health care providers improvising or making due with inadequate products.
As a pediatric critical care physician, Gwenyth Fischer, MD, has experienced the gap in pediatric medical technology, and has seen the impact on patients and care providers. In response to this need, Dr. Fischer founded the Pediatric Device Innovation Consortium (PDIC), an organization founded to accelerate the creation of pediatric medical technologies.
The PDIC Project Advisory Team includes academic and industry medical device experts and parent advocates. PDIC advisors bring knowledge in key areas of research (clinical needs assessment, market analysis, business development, intellectual property, regulatory, and engineering).
---
Gwenyth Fischer, M.D.
Director
Gwenyth Fischer is a pediatric Critical Care Physician at the University of Minnesota Masonic Children's Hospital Pediatric Intensive Care Unit and Cardiovascular Intensive Care Unit. She is also an alumnus of the Medical Device Innovation Fellows Program at the University of Minnesota. Dr. Fischer founded and currently directs the Pediatric Device Innovation Consortium (PDIC), and is always focused on getting pediatric technologies to market. She has been a co-inventor of several adult and pediatric medical devices and currently acts as the clinical advisor for the Medical Device Center fellows program.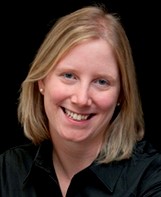 ---
Susan Alpert, Ph.D., M.D.
CEO in Residence at Medical Industry Leadership Institute Carlson School of Management
Susan Alpert was most recently the Senior Vice President and Chief Regulatory Officer of Medtronic and was responsible for all Medtronic global regulatory efforts. Prior to joining Medtronic, Dr. Alpert served as Vice President of Regulatory Sciences for C.R. Bard, Inc. She also previously worked at the FDA, where she held a variety of positions in the centers dealing with drugs, devices and radiological health, and foods, including six years as the Director of the Office of Device Evaluation. Dr. Alpert is a microbiologist and a pediatrician with a specialty in infectious diseases, and has practical experience in laboratory research and clinical trials. Dr. Alpert completed her undergraduate degree at Barnard College, Columbia University and holds a Master's degree and Ph.D. in Biomedical Sciences from New York University. She received her Medical Degree from the University of Miami (Florida) and completed her clinical training at Montefiore Medical Center in the Bronx, New York and at Children's National Medical Center in Washington, D.C.
---
Thomas L. Armitage, M.D.
Tom recently retired after 25 years with Medtronic. At the time of his retirement, Tom served as the Vice President of Clinical Research and Regulatory Affairs for the Medtronic Structural Heart business. Tom's education includes a bachelor's degree in mechanical engineering and a doctorate in medicine, both from the University of Minnesota. The majority of his Medtronic career was spent bringing innovative new heart valves to market, including Freestyle, Mosaic, Hancock II, Melody and, most recently, the CoreValve transcatheter valve. Tom's personal career interests involved the development of medical devices that served children with cardiac diseases. Outside of his career, Tom has had the opportunity to work on children's cardiac care issues internationally through his participation on the board of Children's HeartLink, a Minneapolis-based nonprofit bringing pediatric cardiac surgical training to developing countries. Tom's service to Children's HeartLink spanned 11 years, including two years as board chair from 2005 – 2007. Tom has served on the board of another Minneapolis nonprofit, Camp Odayin, for the past six years and is currently the board chair. Camp Odayin serves children with congenital heart disease. Click here to see more.
---
Bill Betten, M.S.
President, Betten Systems Solutions
Bill is currently the President of Betten Systems Solutions, a consulting firm specializing in technology assessment, system integration, program management, and product commercialization, with specialty in the development of medical devices at the intersection of consumer and regulated medical devices and digital health. Previously, Mr. Betten served as Director of Business Solutions at Devicix, and as Vice President of Business Solutions at Logic PD. He has been directly involved in a variety of medical developments, including hearing aids, perfusion systems, PACS and medical imaging, networking/storage, telemedicine, vital signs monitoring systems, and mobile health.
Bill is an IEEE member, serves on the Editorial Advisory Board for the Medical Design and Diagnostic Industry, as well as Advisory Boards for St. Thomas University, for Minnesota State University, for Medical Alley's R&D Advisory Group, and is a noted author and lecturer. Bill received bachelor's degrees in electrical engineering and physics from SD School of Mines and Technology, and a masters in electrical engineering from the University of Minnesota.
---
David W. Black, J.D.
Patent Attorney at Schwegman, Lundberg, and Woessner
David maintains a diverse practice with an emphasis on portfolio development and due diligence. In his time as an Electrical Engineer, David designed low voltage analog circuits and digital electronic circuits for Telex Communications, Inc. and later, for a small hearing aid manufacturer. After recognizing the strategic business advantage accorded by a strong patent portfolio, David proceeded to law school, and after a year with a small patent law firm, joined the Schwegman firm in Minneapolis. At the Schwegman firm, David has distinguished himself by providing strategic patent services for sophisticated clients including many academic institutions. David has successfully leveraged the resources of the Schwegman firm to help his clients achieve solid patent protection and continued commercial success.
---
Jonathan Brenner, M.B.A.
Director, Health Economics and Market Access, Boston Scientific​
Jonathan Brenner is Director, Health Economics and Market Access for the Peripheral Interventions business of Boston Scientific.  He leads the development and implementation of solutions for economic stakeholders, including reimbursement decision-makers, economic buyers and health policy officials.  He has obtained and protected reimbursement for healthcare products in the Americas, Europe and Asia since 2004, creating economic selling tools, advocacy coalitions and content for economic stakeholders.  He joined Boston Scientific in 2018, and previously held roles of increasing market access responsibility at Bayer, St. Jude Medical, 3M Healthcare and Zimmer.  Jonathan earned a BA in political science, summa cum laude, and an MBA in strategy from Washington University in St. Louis.  He has completed executive education at the Harvard  School of Public Health, the University of York, Duke University and the Center for Creative Leadership, and has spoken and conferences in the US and Europe on market access and medical technology.
---
Laura-Lee F. Brown, M.S., M.B.A.
Business Development & Strategy Manager at Medtronic
Laura-Lee's pursuit in life is to save lives by delivering innovative medical technologies. She has medical device experience in strategy, portfolio management, upstream marketing, technology evaluation, clinical translation, research and product development, manufacturing and project management. Brown's industry experience includes heart failure, heart & vein valves, vascular & GI catheters, bone regeneration, facial trauma, respiration & sleep medicine, oncology, hepatology, gastrointestinal, temperature management, surgical safety, patient engagement and pediatrics. She holds an MBA from the Carlson School of Management at the University of Minnesota, an M.S. in Bioengineering from the Georgia Institute of Technology and a B.S. in Mechanical Engineering from the University of Alberta, Canada. She is an alumnus of both the Medical Device Innovation Fellowship at the University of Minnesota and the Sands Fellowship in Entrepreneurship at the Carlson School of Management.
---
Dr. Arthur G. Erdman, Ph.D.
Professor of Mechanical Engineering at the University of Minnesota
Dr. Arthur G. Erdman is the Richard C. Jordan Professor and a Morse Alumni Distinguished Teaching Professor of Mechanical Engineering at the University of Minnesota, specializing in mechanical design, bioengineering and product design. He also serves as Director of the Medical Devices Center at the University of Minnesota and is the Co-editor of the ASME Journal of Medical Devices. He received his B.S. degree at Rutgers University, his M.S. and Ph.D. at the Rensselaer Polytechnic Institute. Dr. Erdman has published over 370 technical papers, three books, holds 35 patents (plus 10 pending) and shares with his former students nine Best Paper Awards at international conferences. He has consulted at over 50 companies in mechanical, biomedical and product design, including Xerox, 3M, Andersen Windows, Proctor and Gamble, HP, Rollerblade, Sulzer Medica, St. Jude Medical and Yamaha.
---
Joseph Hale, Ph.D.
Director, Medical Device Center Innovation Fellows Program, University of Minnesota 
Dr. Hale currently leads the Innovation Fellows Program at the UMN Medical Devices Center. He has expertise in new product and business development, with experience in biomechanical test design, US/OUS regulatory support, and market analysis. Dr. Hale has worked with start-up and early stage medical device companies, including Raymedica, Spineology and Conventus Orthopaedics. Joseph is a co-inventor on four issued patents. Dr. Hale is an alumnus of the Medical Devices Innovation Fellows Program at the UMN and also completed a post-doctoral fellowship in rehabilitation engineering/wheelchair mobility at the University of Virginia. In his role on the Project Advisory Team, Dr. Hale offers broad product development expertise, with particular expertise in product design and engineering.
---
Ralph F. Hall, J.D.
Professor at the University of Minnesota Law School
In addition to his position at the University of Minnesota Law School, Ralph is Counsel to the Indianapolis, Indiana law firm of Baker & Daniels where he counsels clients in the area of drug and medical device regulation. He also serves as CEO of MR3 Medical LLC, a start-up medical device company. Professor Hall served in various capacities with Guidant Corporation, including Senior Vice President and Deputy General Counsel, Litigation and Compliance and General Counsel of the Cardiac Rhythm Management group, as well as serving as Special Counsel to the Guidant Board of Directors Compliance Committee and as Counsel to the Guidant Chief Compliance Officer. Prior to joining Guidant, he was with Eli Lilly as the head of Lilly's worldwide environmental law group. Professor Hall received his B.A. from Indiana University in 1974 and his J.D. from the University of Michigan where he was a Weymouth Kirkland Scholar.
---
Frank Jaskulke, M.A.
Vice President, Intelligence at Medical Alley Association
Frank Jaskulke is currently the Vice President of Intelligence at The Medical Alley Association where he manages the association's content strategy to better position Medical Alley as the global epicenter of health innovation and care. At Medical Alley, Frank is responsible for research and content strategy. Frank held previous positions at Medical Alley including Director of Member Services, which included advocating for affordable and accessible healthcare technology and Minnesota economic development. 
---
Karen Kaehler, M.B.A.
Technology Portfolio Manager at the University of Minnesota
Karen worked previously at the University of Minnesota as coordinator for the Center for Plants and Human Health, and the Center for Dietary Supplement Safety. Karen has over 20 years of experience in the medical device, health information and biosciences industries. She has a successful history of transitioning projects from strategic development to implementation, and has led over two dozen product development and launch teams with such companies as ICAN, Schneider (USA) and American Medical Systems. She holds a Bachelor's degree in Biology, advanced training in Physiology, and an M.B.A. from the University of Minnesota Carlson School.
---
Kevin Nickels, B.S.
Technology Licensing Manager at the University of Minnesota
Kevin Nickels joined the Office of Technology Commercialization as a Technology Licensing Officer in 2015 after 30 years of product development and general management of numerous life science companies, as well as 10 years in aerospace with Rosemount Aerospace/BF Goodrich. Kevin co-founded six start-up companies, with two exits. Kevin provides perspective from the bench to revenue and from company formation to monetization. In his role on the Project Advisory Team, Kevin provides particular expertise for device innovators in the areas of business planning and funding strategy.
---
Jodi Fenlon Rebuffoni, B.A.
Child Health Advocate and PDIC Program Manager
Jodi has more than 12 years of academic and industry-based experience in therapeutics development and translational research. Jodi advocates for pediatric health and technological advances for children with cognitive disabilities based on her experiences with her son who has Down syndrome and special medical needs. Jodi currently works as a Project Manager at the University of Minnesota and previously held positions at the Schulze Diabetes Institute and MGI Pharma, Inc. Jodi holds a B.A. in Journalism and Environmental Science from the University of Wisconsin-Madison.
---
Annamarie Saarinen, M.S.
Founder & CEO, Newborn Foundation|Coalition
Annamarie Saarinen is a Humphrey Policy Fellow and the Co-founder of the Newborn Foundation | Newborn Coalition, a nonprofit focused on leveraging health IT and medical technologies to improve outcomes and reduce disparities for the youngest patients. She is currently serving in an advisory capacity for multiple states in health IT policy and standards, and is recognized for spearheading the federal effort to add congenital heart defects to the universal newborn screening panel for all four million annual births in the United States. She also serves on numerous advisory boards, including the National Birth Defects Prevention Network, Children's HeartLink International Editorial Board, Region 4 Genetics Collaborative, the federal HRSA CCHD screening workgroup, and the March of Dimes Public Affairs Committee. Annamarie is the recipient of the renowned Betty Hubbard Maternal and Child Health Leadership Award and has co-authored several manuscripts on the importance of technology in advancing early detection and treatment of pediatric illnesses, diseases and disorders. She is the lead investigator for the Newborn Foundation's Innovation Incubator — forging concepts and public/private partnerships to advance technology development and deployment in support of pediatric health. Annamarie is the mother of three children, including a daughter diagnosed with Critical Congenital Heart Disease. She holds a degree in Economics from Iowa State University and did her Master's work in Health Economics.
---
Randall L. Schiestl, M.B.A
Vice President of Global Operations & Technology at Boston Scientific Corporation
Randall L. Schiestl, PMP, is the Vice President of Global Operations & Technology, Engineering Services Group at Boston Scientific Corporation, focusing on new product development of minimally invasive medical devices. Randy has a B.S.M.E. degree from the University of Minnesota, Institute of Technology with high distinction. He also holds M.B.A. and Executive M.B.A. degrees from the University of Minnesota, Carlson School of Management. Randy's work history includes Honeywell, Alliant Techsystems and Boston Scientific with functional responsibilities in project and program management, product and process development, strategic planning, mergers and acquisitions, manufacturing management, supply chain, quality, test facilities and operations. Randy received the UMAA Alumni Service Award from the University of Minnesota College of Science & Engineering in 2011 and the Design of Medical Devices Conference Award in 2012.
---
Robert J. Schumacher, Ph.D.
Scientific Director, Center for Translational Medicine, University of Minnesota
Dr. Schumacher directs the Center's laboratory and programs that facilitate the clinical application and commercialization of University discovery-based technologies. Dr. Schumacher has a broad range of development expertise and more than 15 years of experience in academia and industry. He has designed and directed preclinical and clinical development programs in diverse therapeutic areas and his experience ranges from candidate evaluation and selection through the filing of marketing applications. He has also created regulatory strategies to support development programs and worked directly with the FDA and other regulatory agencies. After completing a post-doctoral fellowship at Yale University, he spent 10 years in the pharmaceutical industry, including Purdue Pharma, and KV Pharmaceuticals before joining the faculty of Mayo Clinic's Department of Laboratory Medicine and Pathology.
---
Martha Sewell, M.B.A
Executive Advisor, Transformedtech
As an executive Advisor, Martha specializes in the assessment of new technology for prospective investors and creates strategic product road-maps/timelines for emerging healthcare technology. She has been active as a judge for MN Cup, and a business advisor for the Office of Technology commercialization and MN REACH at the University of Minnesota.  Over 25 years in medtech product and global business management at Smiths Medical, she led development and commercialization of products that advanced infusion therapy, intraoperative care, critical care medicine as well as chronic and home care.  The outcome; leading pain management and ambulatory infusion pumps, novel medication safety software to manage infusion pumps, new methods for visualizing catheters, as well as products for long term vascular access. She has a BS. In Zoology from Duke University; followed by an MBA in marketing from the Carlson School of Management, University of Minnesota. Her goal has always been to combine deep domain understanding of clinical applications for a new product and the potential of the underlying new technology with the comprehensive understanding of the levers that will drive a business success financially, operationally, and organizationally.
---
Brad Slaker, M.S., M.B.A
Principal Engineering Consultant, R&Q Solutions; Founder and CEO of the Pediatric Non-Profit DesignWise Medical
Brad brings over 25 years of cross-functional experience in the medical device industry, including extensive experience in R&D, Quality Compliance and Project/Program Management in small, start-up medical device companies, as well as billion-dollar medical device companies such as Boston Scientific, Zimmer Orthopedics and Medtronic. Brad also founded and led a non-profit, pediatric focused medical device development organization, DesignWise Medical, for more than seven years; and developed a great appreciation for the unmet medical needs of children as well as the entrepreneurial journey in the medical device industry.  Brad was a Medical Device Fellow at the UMN Earl Bakken Medical Devices Center and holds 13 patents for various medical devices.
---
Marie Steiner, M.D.
Pediatric Critical Care Physician and Associate Professor at the University of Minnesota, Division of Hematology and Oncology
Dr. Marie Steiner is a Professor of Pediatrics in the Division of Hematology-Oncology and Blood and Marrow Transplantation, as well as the Division of Pulmonary and Critical Care, at the University of Minnesota. She attends on the Pediatric Hematology-Oncology service and the Pediatric Intensive Care Unit. Dr. Steiner received her M.S. degree in Genetics at the University of Minnesota in 1978 before earning her M.D. there in 1982. She moved to West Virginia University in 1990 with her husband, a native of the state. At WVU, she started a pediatric bone marrow transplant program. She also served as pediatric critical chair division chair and PICU director, and started a PICU fellowship. She returned to the University of Minnesota in 1997.
---
Sandra Wells, Ph.D.
Assistant Director, CTSI, Office of Discovery and Translation
In her current role in the CTSI Office of Discovery and Translation, Dr. Wells is responsible for developing and implementing programs to support early-stage translational research. This includes directing funding programs and leading translational Project Development Teams designed to drive promising early stage discoveries into a development pathway. Dr. Wells has considerable experience in both academia and the biotechnology and pharmaceutical industries. She did a postdoctoral fellowship at the NIH and held several positions in industry, including regulatory affairs, clinical development, and medical affairs with Amgen, Inc. Since returning to academic research in 2005, she has been awarded several NIH grants including a Small Business Technology Transfer (STTR; R41) grant to develop a novel peptide therapeutic for the treatment of asthma. Before moving to the Twin Cities, she was an Assistant Professor at the University of Nebraska Medical Center in Omaha where her laboratory focused on identifying the mechanisms and potential treatments for respiratory diseases.
---
Contact Us
Please direct inquiries to the PDIC Program Manager, Jodi Fenlon Rebuffoni, contact@thepdic.org or 612-626-6945