THE PDIC MANAGEMENT TEAM
Gwenyth Fischer, M.D.
Director
Gwenyth Fischer is a pediatric Critical Care Physician at the University of Minnesota Masonic Children's Hospital Pediatric Intensive Care Unit and Cardiovascular Intensive Care Unit. She is also an alumnus of the Medical Device Innovation Fellows Program at the University of Minnesota. Dr. Fischer founded and currently directs the Pediatric Device Innovation Consortium (PDIC), and is always focused on getting pediatric technologies to market. She has been a co-inventor of several adult and pediatric medical devices and currently acts as the clinical advisor for the Medical Device Center fellows program.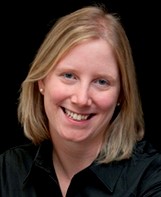 Sandra Wells, Ph.D.
Assistant Director, CTSI, Office of Discovery and Translation
In her current role in the CTSI Office of Discovery and Translation, Dr. Wells oversees programs to support early-stage translational research. Dr. Wells has considerable experience in both academia and the biotechnology and pharmaceutical industries including regulatory affairs, clinical development, and medical affairs with Amgen, Inc.
Jodi Fenlon Rebuffoni
Executive Manager, PDIC
Jodi has more than 20 years of academic and industry-based experience in therapeutics development and translational research. Jodi is currently a Senior Program Manager at the University of Minnesota CTSI, Office of Discovery and Translation and previously held positions at the Schulze Diabetes Institute and MGI Pharma, Inc. 
---
THE PDIC PROJECT ADVISORS
Susan Alpert, Ph.D., M.D.
CEO in Residence at Medical Industry Leadership Institute Carlson School of Management
Susan Alpert was most recently the Senior Vice President and Chief Regulatory Officer of Medtronic and was responsible for all Medtronic global regulatory efforts. Previously, Dr. Alpert served as Vice President of Regulatory Sciences for C.R. Bard, Inc. and worked at the FDA, where she held a variety of positions in the centers dealing with drugs, devices and radiological health, and foods, including six years as the Director of the Office of Device Evaluation. Dr. Alpert is a microbiologist and a pediatrician.
---
Thomas L. Armitage, M.D.
Tom recently retired after 25 years with Medtronic, where he served as the Vice President of Clinical Research and Regulatory Affairs for the Medtronic Structural Heart business. The majority of his Medtronic career was spent bringing innovative new heart valves to market, including Freestyle, Mosaic, Hancock II, Melody and, most recently, the CoreValve transcatheter valve. Tom serves on the boards of Children's HeartLink and Camp Odayin.
---
Bill Betten, M.S.
President, Betten Systems Solutions
Bill is currently the President of Betten Systems Solutions, a consulting firm specializing in technology assessment, system integration, program management, and product commercialization, with specialty in the development of medical devices at the intersection of consumer and regulated medical devices and digital health. Previously, Mr. Betten served as Director of Business Solutions at Devicix, and as Vice President of Business Solutions at Logic PD. 
---
David W. Black, J.D.
Patent Attorney at Schwegman, Lundberg, and Woessner
At Schwegman, David provides strategic patent services for sophisticated clients, including many academi institutions. David maintains a diverse practice with an emphasis on portfolio development and due diligence. In his time as an Electrical Engineer, David designed low voltage analog circuits and digital electronic circuits for Telex Communications, Inc. and later, for a small hearing aid manufacturer. 
---
Jonathan Brenner, M.B.A.
Director, Health Economics and Market Access, Boston Scientific​
Jonathan Brenner is Director, Health Economics and Market Access for the Peripheral Interventions business of Boston Scientific.  He leads the development and implementation of solutions for economic stakeholders, including reimbursement decision-makers, economic buyers and health policy officials.  He has obtained and protected reimbursement for healthcare products in the Americas, Europe and Asia since 2004, creating economic selling tools, advocacy coalitions and content for economic stakeholders.  
---
Laura-Lee F. Brown, M.S., M.B.A.
Business Development & Strategy Manager at Medtronic
Laura-Lee has medical device experience in strategy, portfolio management, upstream marketing, technology evaluation, clinical translation, research and product development, manufacturing and project management. Brown's industry experience includes heart failure, heart & vein valves, vascular & GI catheters, bone regeneration, facial trauma, respiration & sleep medicine, oncology, hepatology, gastrointestinal, temperature management, surgical safety, patient engagement and pediatrics. 
---
Dr. Arthur G. Erdman, Ph.D.
Professor of Mechanical Engineering at the University of Minnesota
Dr. Arthur G. Erdman is the Richard C. Jordan Professor and a Morse Alumni Distinguished Teaching Professor of Mechanical Engineering at the University of Minnesota, specializing in mechanical design, bioengineering and product design. He also serves as Director of the Medical Devices Center at the University of Minnesota and is the Co-editor of the ASME Journal of Medical Devices. 
---
Joseph Hale, Ph.D.
Independent Medical Device Consultant
Dr. Hale has expertise in new product and business development, with experience in biomechanical test design, US/OUS regulatory support, and market analysis. Dr. Hale has worked with start-up and early stage medical device companies, including Raymedica, Spineology and Conventus Orthopaedics. Joseph is a co-inventor on four issued patents. Dr. Hale is an alumnus of the Medical Devices Innovation Fellows Program at the University of Minnesota.
---
Ralph F. Hall, J.D.
Professor at the University of Minnesota Law School
In addition to his position at the University of Minnesota Law School, Ralph is Counsel to the Indianapolis, Indiana law firm of Baker & Daniels where he counsels clients in the area of drug and medical device regulation. He also serves as CEO of MR3 Medical LLC, a start-up medical device company. Professor Hall served in various capacities with Guidant Corporation. Prior to joining Guidant, he was with Eli Lilly as the head of Lilly's worldwide environmental law group. 
---
Frank Jaskulke, M.A.
Vice President, Intelligence at Medical Alley Association
Frank Jaskulke is currently the Vice President of Intelligence at The Medical Alley Association where he manages the association's content strategy to better position Medical Alley as the global epicenter of health innovation and care. At Medical Alley, Frank is responsible for research and content strategy. Frank held previous positions at Medical Alley including Director of Member Services, which included advocating for affordable and accessible healthcare technology and Minnesota economic development. 
---
Annamarie Saarinen, M.S.
Founder & CEO, Newborn Foundation|Coalition
Annamarie Saarinen is a Humphrey Policy Fellow and the Co-founder of the Newborn Foundation | Newborn Coalition, a nonprofit focused on leveraging health IT and medical technologies to improve outcomes and reduce disparities for the youngest patients. She is currently serving in an advisory capacity for multiple states in health IT policy and standards, and is recognized for spearheading the federal effort to add congenital heart defects to the universal newborn screening panel for all births in the United States. 
---
Randall L. Schiestl, M.B.A
Vice President of Global Operations & Technology at Boston Scientific Corporation
Randall L. Schiestl, PMP, is the Vice President of Global Operations & Technology, Engineering Services Group at Boston Scientific Corporation, focusing on new product development of minimally invasive medical devices. Randy's work history includes Honeywell, Alliant Techsystems and Boston Scientific with functional responsibilities including project and program management, product and process development, strategic planning, mergers and acquisitions, manufacturing management and operations. 
---
Robert J. Schumacher, Ph.D.
Scientific Director, Center for Translational Medicine, University of Minnesota
Dr. Schumacher directs the Center's laboratory and programs that facilitate the clinical application and commercialization of University discovery-based technologies. Dr. Schumacher has a broad range of development expertise and more than 15 years of experience in academia and industry. He has designed and directed preclinical and clinical development programs in diverse therapeutic areas and his experience ranges from candidate evaluation and selection through the filing of marketing applications. 
---
Martha Sewell, M.B.A
Executive Advisor, Transformedtech
As an executive Advisor, Martha specializes in the assessment of new technology for prospective investors and creates strategic product road-maps/timelines for emerging healthcare technology. Over 25 years in medtech product and global business management at Smiths Medical, she led development and commercialization of products that advanced infusion therapy, intraoperative care, critical care medicine as well as chronic and home care.  
---
Brad Slaker, M.S., M.B.A
Principal Engineering Consultant, R&Q Solutions; Founder and CEO of the Pediatric Non-Profit DesignWise Medical
Brad brings more than 25 years of experience in the medical device industry, including extensive experience in R&D, Quality Compliance and Project/Program Management in start-up medical device companies, as well companies such as Boston Scientific, Zimmer Orthopedics and Medtronic. Brad also founded and led a pediatric focused medical device development organization, DesignWise Medical. Brad was a Medical Device Fellow at the UMN Earl Bakken Medical Devices Center and holds 13 medical device patents
---
Marie Steiner, M.D.
Pediatric Critical Care Physician and Associate Professor at the University of Minnesota, Division of Hematology and Oncology
Dr. Marie Steiner is a Professor of Pediatrics in the Division of Hematology-Oncology and Blood and Marrow Transplantation, as well as the Division of Pulmonary and Critical Care, at the University of Minnesota. She attends on the Pediatric Hematology-Oncology service and the Pediatric Intensive Care Unit. 
---
Contact Us
Please direct inquiries to the PDIC Program Manager, Jodi Fenlon Rebuffoni, contact@thepdic.org or 612-626-6945